Create tickets from Teams messages:
Do you receive messages in Teams that need to be converted to tickets? Now, ticket creation is made even easier with the Support Bot. Convert any message in Teams into a ticket by clicking on 'More Actions' and 'Create a ticket in Support Bot'. Messages received in your personal chats as well as in channels messages can be converted to tickets.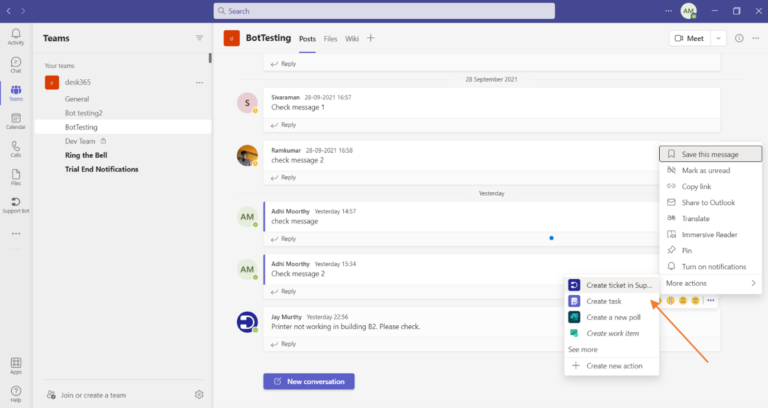 Clicking on 'Create a ticket in Support Bot' opens up the Create Ticket window with the message copied into the Description field. You can add any other details needed for the ticket and create the ticket.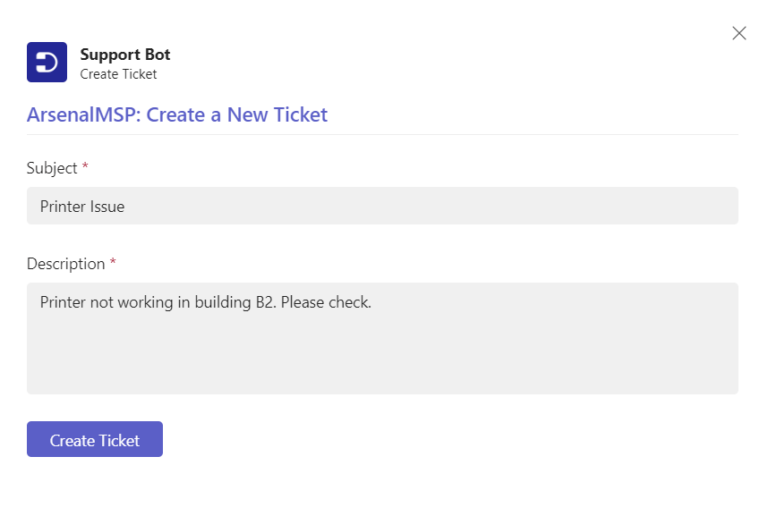 Support Portal within Teams:
Now, your users can not only create tickets and view their statuses in the Support Bot, they can also visit your web support portal without needing to open up a web browser. Yes, the support portal is now available as a tab within Teams. Your users can easily browse your knowledge base articles, check ticket status, and more, without ever leaving Microsoft Teams.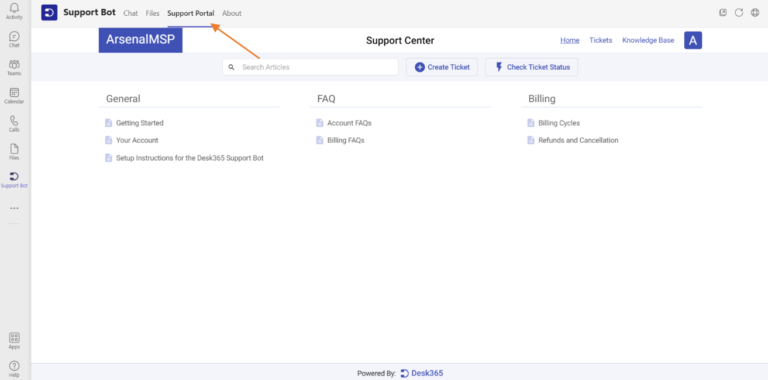 To uninstall the old version of the Support Bot, you can delete the old version from Manage Apps under your Teams Admin window at https://admin.teams.microsoft.com/policies/manage-apps. 
Search for 'Support Bot' and in the details of the Support Bot, click on 'Actions' and then 'Delete'.