Tracking time spent on tickets is critical for any helpdesk. Desk365 makes it easy to log time spent on tickets and to report on them. To start tracking time spent on a ticket, look for the 'Time Entries' section in the Ticket Details page.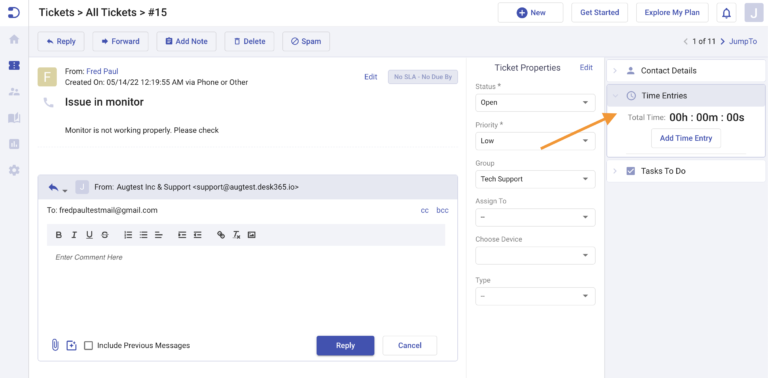 Click the 'Add Time Entry' button to pop up the window where you can enter the time spent on that ticket. You also have the option of starting a timer before you start a task to get the exact time spent on a particular task. For example, if you are trying to address an issue with a monitor and want to identify the right driver version to use, you could start a timer for it and then start researching on the driver.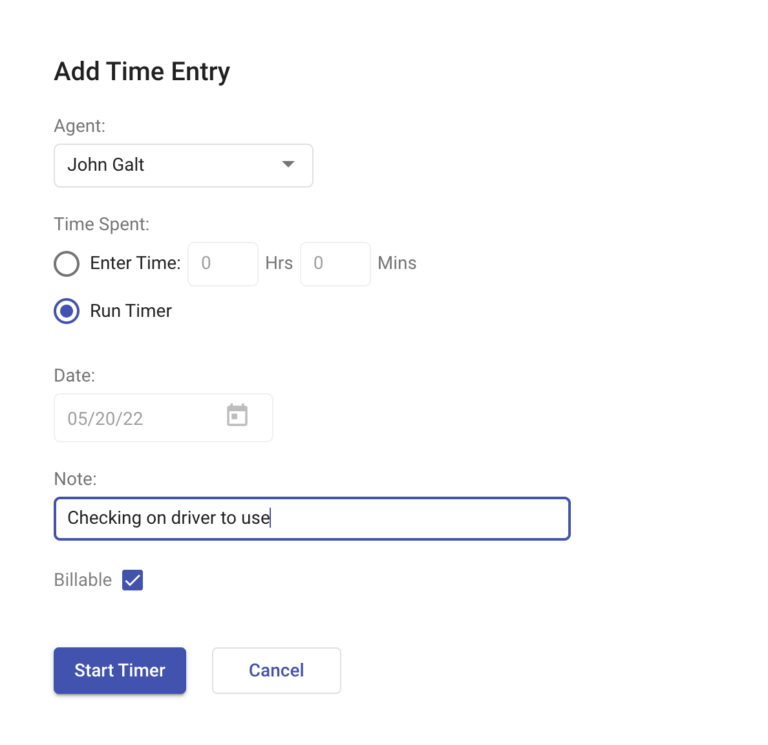 After the timer has started running, you'll see it appear at the top of the Desk365 web app on all the pages. This is super useful to identify any timer that is running and help you stop your timers as soon as you are done with your task.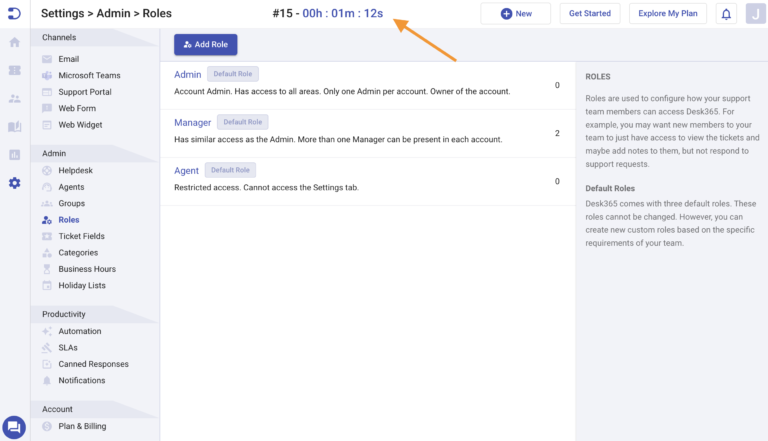 Clicking on the timer link will take you back to the ticket for which the timer is running. You can now click on the 'Stop' button to stop the timer and your time spent on working on this task is successfully logged as a time entry for this ticket.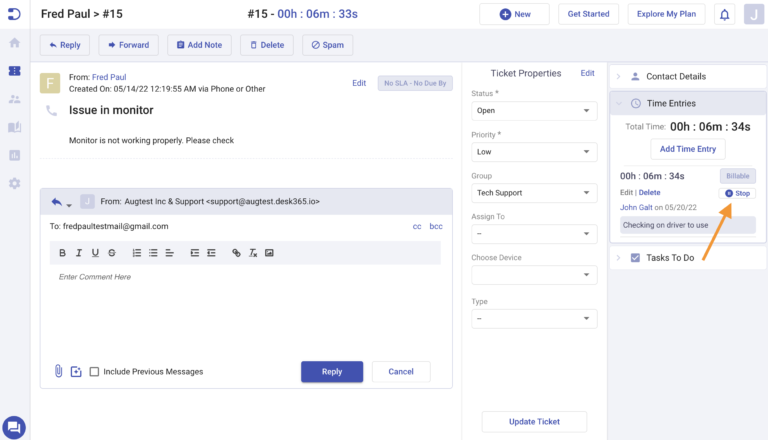 Once a time entry is completed you have two options to modify the time. You can either go to the 'Edit Time Entry' window and update the time or you can continue running the timer.
Other than the time, you can update other details including the agent who performed the task, the note related to it and also choose if it is billable or not.
Desk365 makes it easy for you to keep track of time spent on your tickets. Once you've started adding time spent on your tickets, you'll see it appear in your exported data as well as in your reports.