Our rock star engineering team continues to rapidly add features and enhancements based on customer feedback. Let's dig into this week's updates:
Custom Ticket Fields in Automation Rules
All your custom ticket fields can now be used to trigger automation rules. Let's say you've added a date field to your Create Ticket Form. Now, you can create automation rules that get triggered for conditions based on that particular date field. Check them out in the Settings > Productivity > Automation tab. You'll find the custom ticket fields listed under the "On ticket properties that match" section: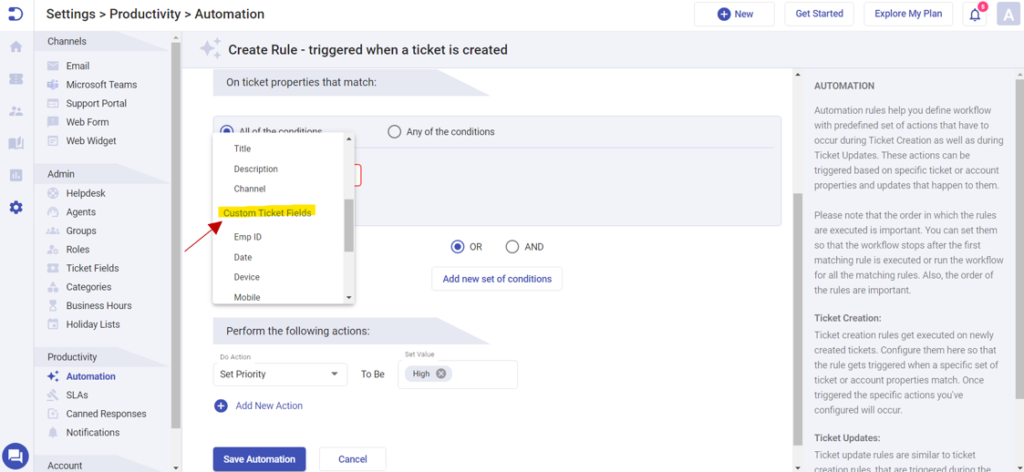 Ticket Trends Report – Filter by category
You can now filter the ticket trends report by category. We'll soon be adding more filtering capabilities to this and other reports.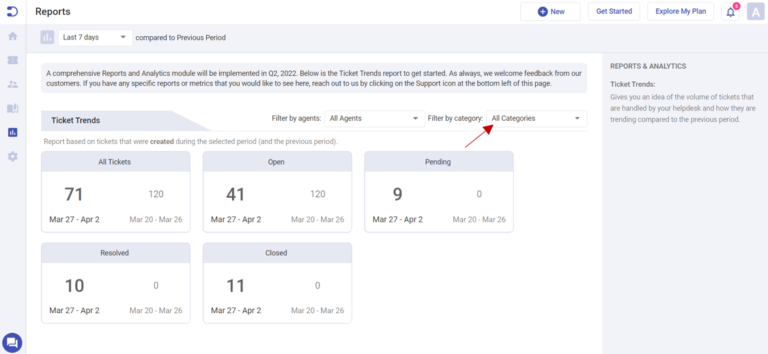 Customize ticket fields in Agent Web App
While you were able to customize ticket fields for all the support channels, until now the Agent Web App was not customizable. With this release the Agent Web App's Create Ticket form can also be customized to fit your needs: