A couple of enhancements were made to the Desk365 platform this week. Let's look at them in more detail:
Settings access for Group/Department Managers:
Giving your Group/Department managers access to the Settings tab helps them create their own group level automation rules, canned responses and so on. However, it also meant they had the ability to change roles and agents and groups. 
The latest enhancement removes this dilemma and let's you give Group/Department managers access to all the features in the Settings tab, except for the Agents, Roles and Groups sub tabs.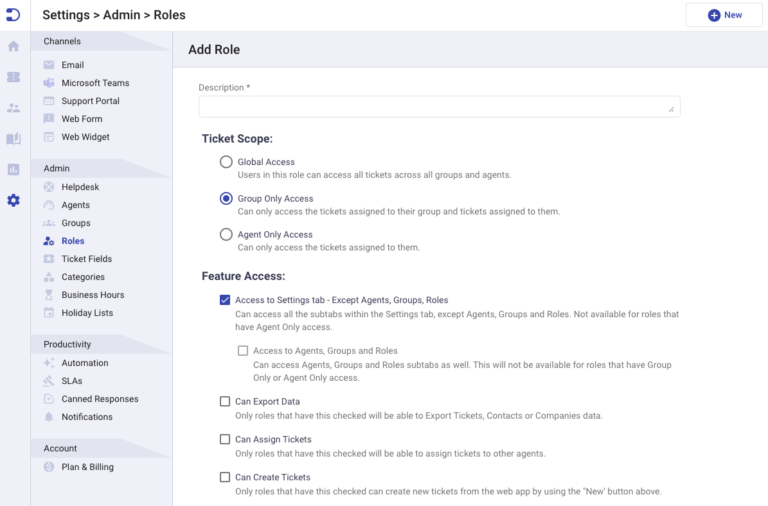 Search Knowledge Base Articles:
Have a lot of support articles in your Support Portal? Your users can now search for specific terms and get to the articles quicker through the nifty search box. You'll find it in the home page and the articles pages.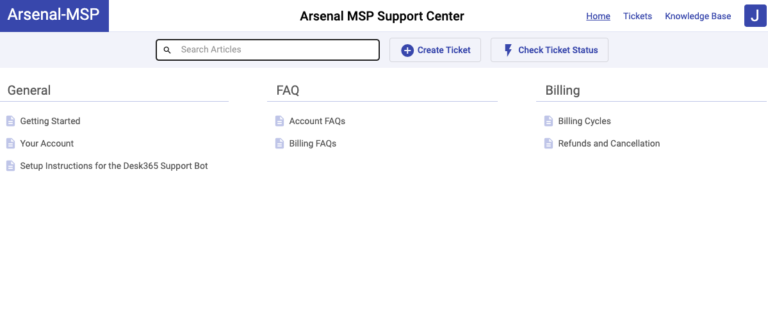 Along with search, the Support Portal was given a little face lift with some minor UI adjustments. 
We have several enhancements planned for the Desk365 Support Bot for Microsoft Teams. They're under development/testing and will be arriving very shortly. Stay tuned and watch out for the blog post about it.