This week's release further expanded your ability to customize the Desk365 platform to suit the needs of your helpdesk:
Allow Support Portal access to Signed in Users:
Now, you have the ability to choose who can create tickets and view the status of those tickets from the Support Portal. The default configuration is to allow all users who visit your Support Portal. 
You can now change it to allow access only to users who have an account and have signed into the Support Portal. You'll find this configuration in the Settings > Channels > Support Portal tab.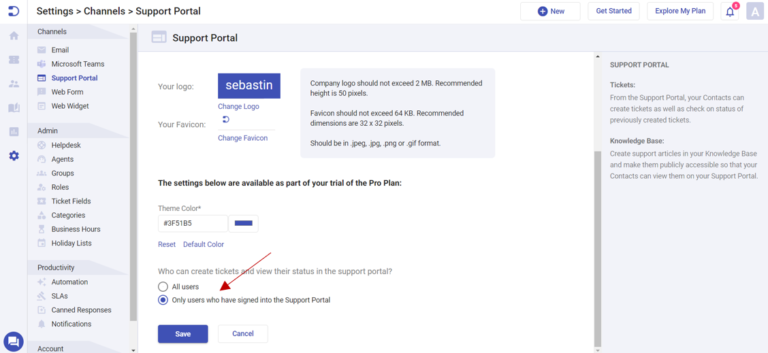 Response to closed tickets:
You can now customize how tickets in 'Closed' status behave. With the default setting, any replies that are received for closed tickets will result in an automatic reopening of the tickets, i.e., the tickets move to the 'Open' status.
Now, you have the option of not allowing this to happen. Instead an email response is sent to the ticket requester letting them know that they'll need to create a new ticket.
You can configure this from the Settings > Admin > Helpdesk tab.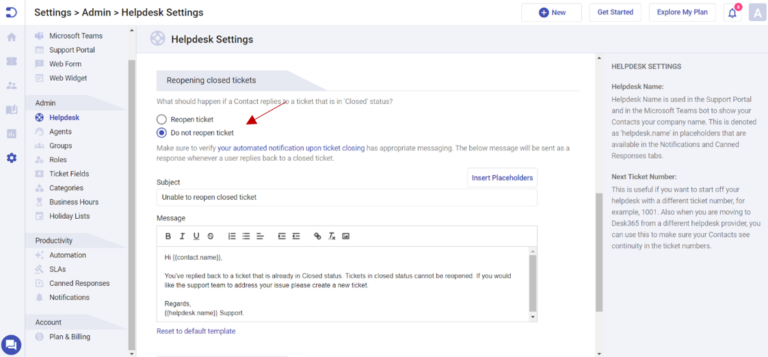 Other than these two configuration updates, this week's release also included some UI changes to the Support Portal and bug fixes.
If you've any questions, feel free to send us an email to info@desk365.io or send us a message in our Contact form.