This week's updates include a brand new ticket field, some more enhancements and some bug fixes.
We've added one more customizable ticket field to our already comprehensive list of fields that you can add to your ticket forms. The Nested Dropdown is perfect for organizations with more complex workflows and need several dropdown traverses before the right choice is selected. Now, you can add as many levels as you need and configure them to appear in the support channel of your choice. You can find Nested Dropdowns in the Settings > Admin > Ticket Fields tab.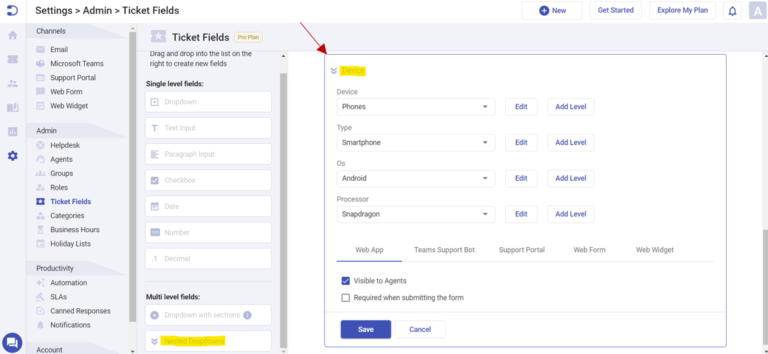 Now you have the option to notify specific agents after adding a note. In the Ticket Details tab, after clicking Add Note, you'll find Notify at the top left end. With this you can now notify agents other than the assigned agent of the ticket about your note.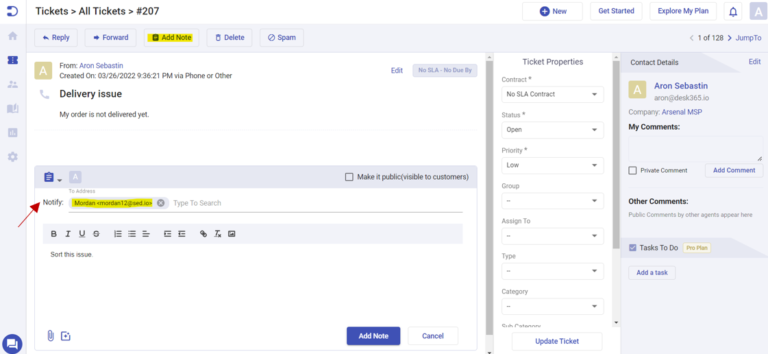 Custom Date Range in Reports
You can now change the data range of your report to the time period of your choice. You can configure this by selecting a Custom Range in the options listed and by entering a date range.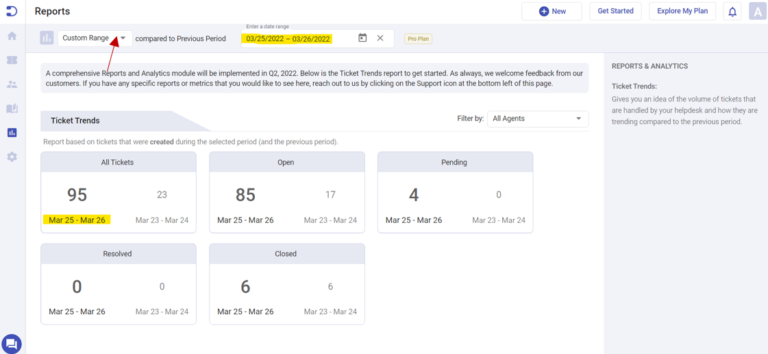 In addition to the above updates this week's release also included some UI changes and bug fixes.