We're super excited to announce that we have launched a new text editor that you can use while replying to tickets, creating help center articles, and editing your profile signature.
The new editor has powerful capabilities that makes it easy to use and customize, such as inline editing, adding tables, rich formatting options, adding links, and more.
Let's dive into the details below.
How to make the most out of the new editor
Our new editor includes a variety of useful features for you and it's a lot better and advanced when compared to our old editor. Here are some of the powerful features to notice in the new editor:
Create a table in seconds by selecting the 'Insert Table' icon. Select the number of rows and columns you want to appear in your table.
If you've an existing table, you can copy and paste that in the editor and use it.
You can also modify the table according to your needs.
There are several different options that are available once the table is created to further style the appearance of it, like:
Adding a table header/footer
Inserting rows/columns – before or after a selected cell
Resizing a table – drag to resize the table and its cells
Styling the appearance of the table – Dashed borders, Alternate rows
Styling the cells – Highlighted, Thick
Splitting the cells – Vertical and Horizontal
Adding background color to cells
Aligning text – Vertical, Horizontal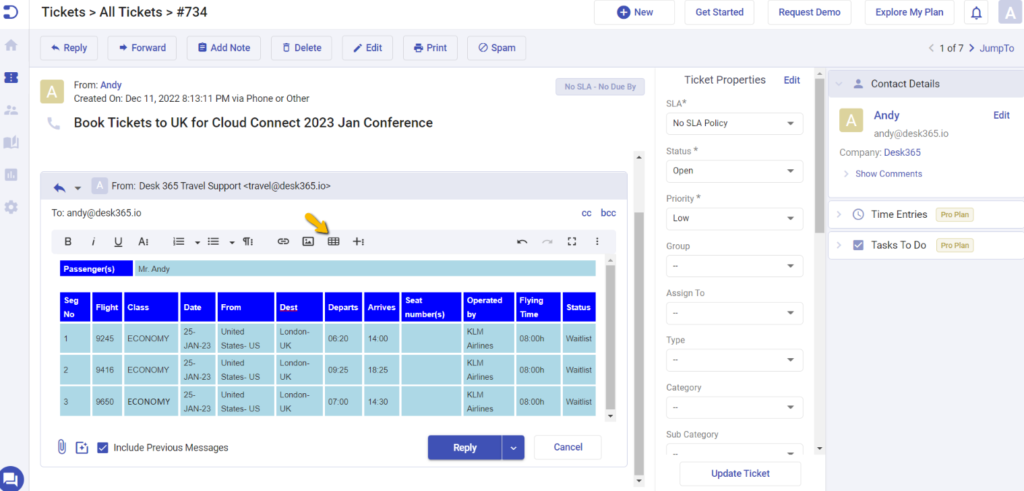 You can choose the font family that you desire to use. Similarly, you can increase or decrease the font size for the text.
For important information, you can increase the font size and also highlight the text in a different color so that the end user knows that it's important.
You can also have a background color and different text color of your choice.
Align text left, center, or right; indent or outdent text if needed.
Send rich-text replies to customers by making use of all these powerful formatting options that are available now.
Superscript, Subscript, Underline, and Strike Formatting Options
Make use of superscript and subscript functions that are useful for providing additional information and context to written text in a concise manner.
You also have options like underline and strikethrough which can come handy.
Insert an image using two options: Uploading an image and by inserting an URL.
Make your article visually appealing and interesting by adding images. Here are some of the image formatting options that you can perform:
Adding Inline images
Image resizing – drag and resize or enter the width/height in pixels
Add alternate text and image annotations
Pasting image URLs from third-party websites also works smoothly.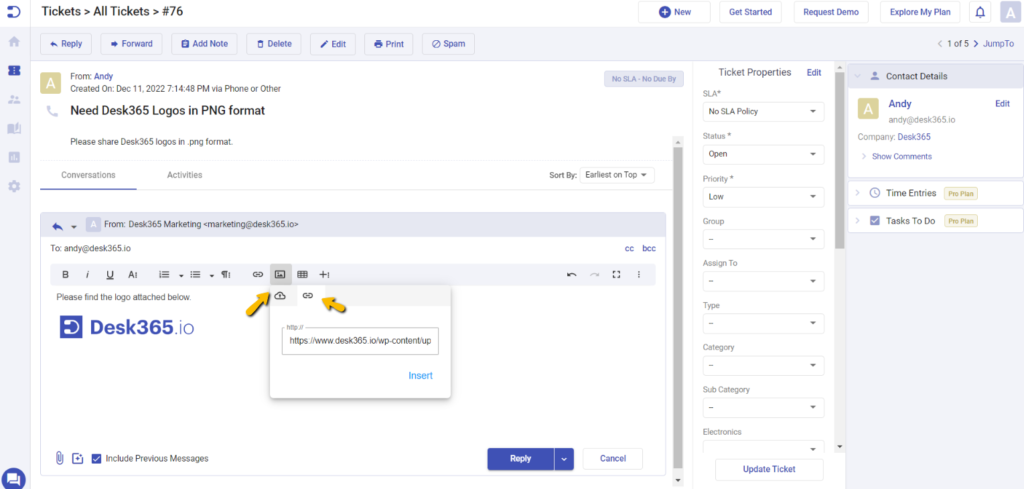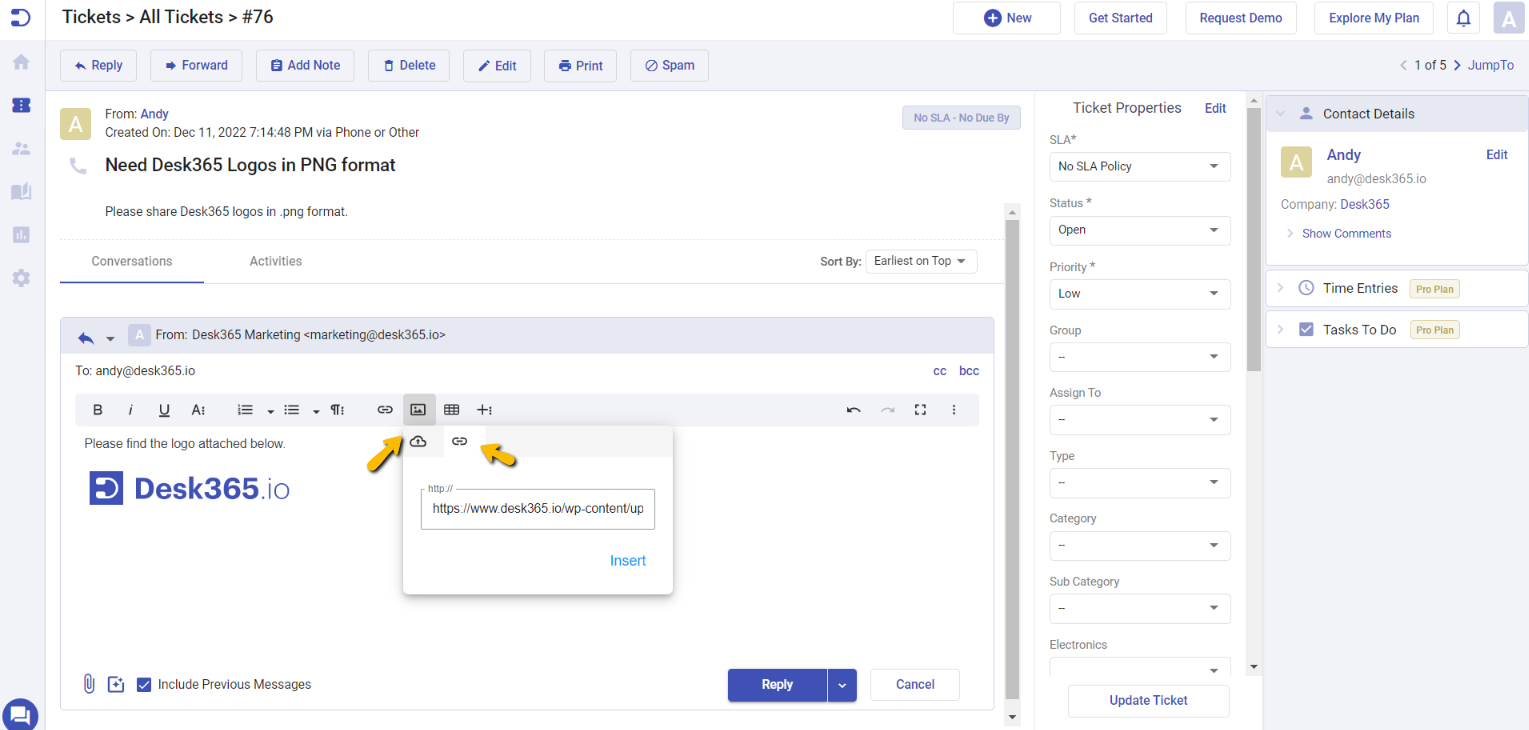 Paragraph Styling Options
When editing your help center articles, you can choose the style to be added to your paragraphs.
You can also increase indent, adjust line height, and make alignment changes whenever needed.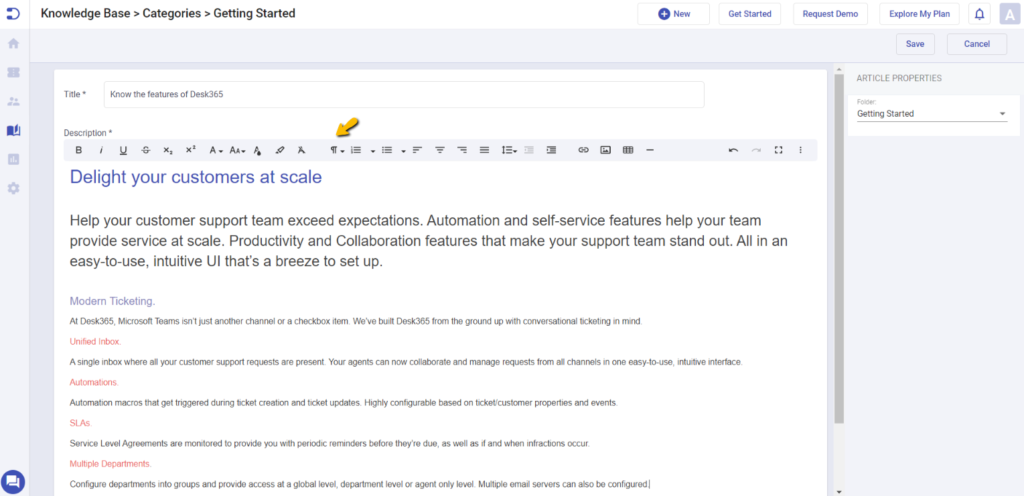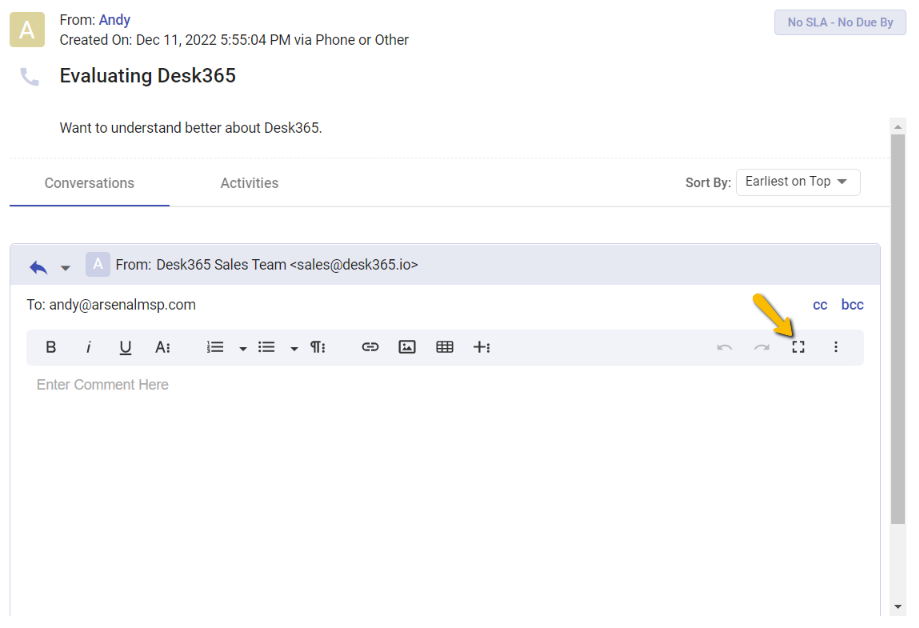 Click on the 'Fullscreen icon' to activate the mode.
With the Fullscreen mode, your team can reply to customers without any distraction, add detailed information, and insert images and tables too.
This would help your agent be more productive as replying becomes a breeze.
You could click on the Fullscreen option again to get back to the normal view.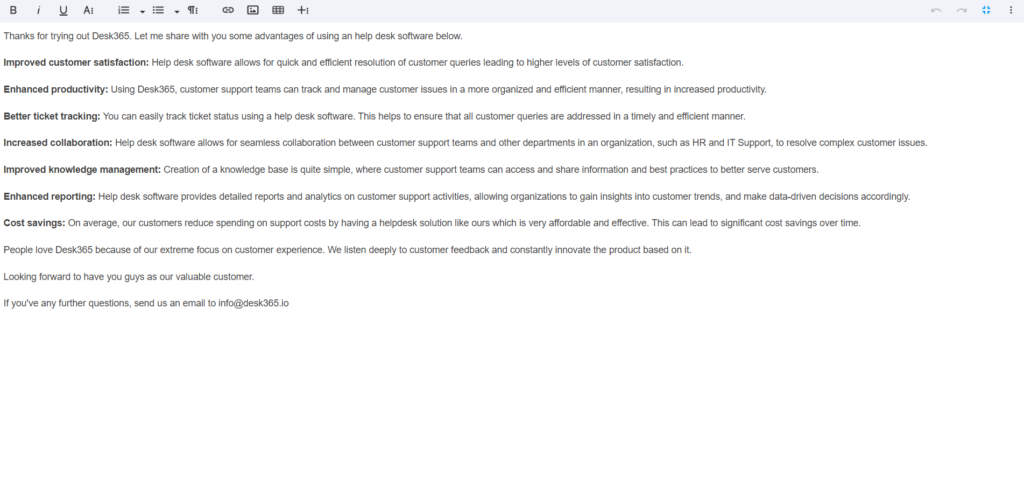 Create or edit a link anytime and add a link text.
You can link to a URL, or any article of your choice.
You can also make the link open in a new tab so that the end-user does not get distracted easily.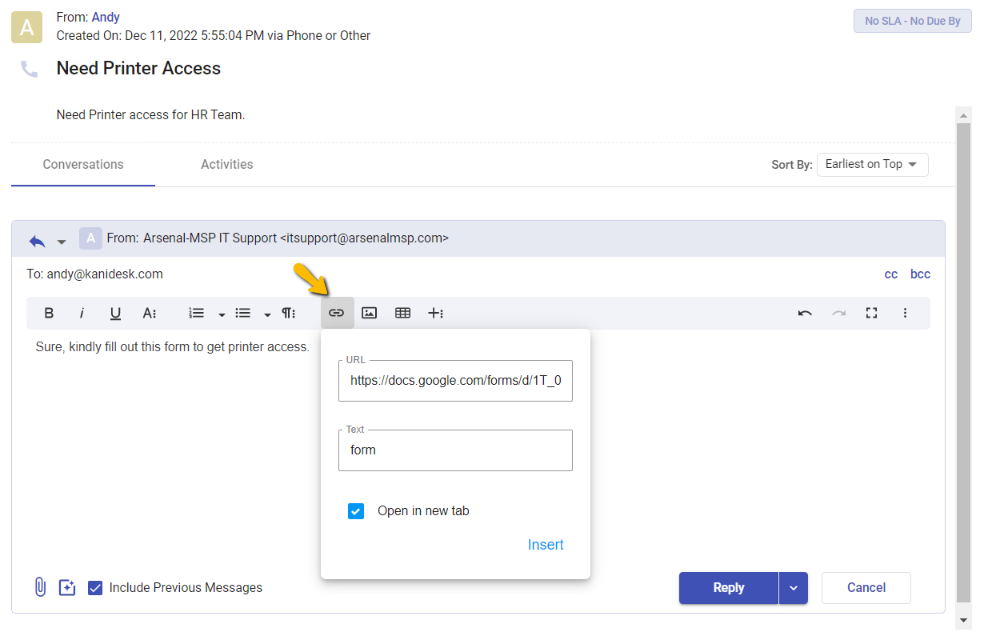 Clicking on the 'Help' icon opens a shortcut dialog box.
You can view and learn all the important shortcuts that you'll be using regularly to save time while replying to tickets or when creating a knowledge base article.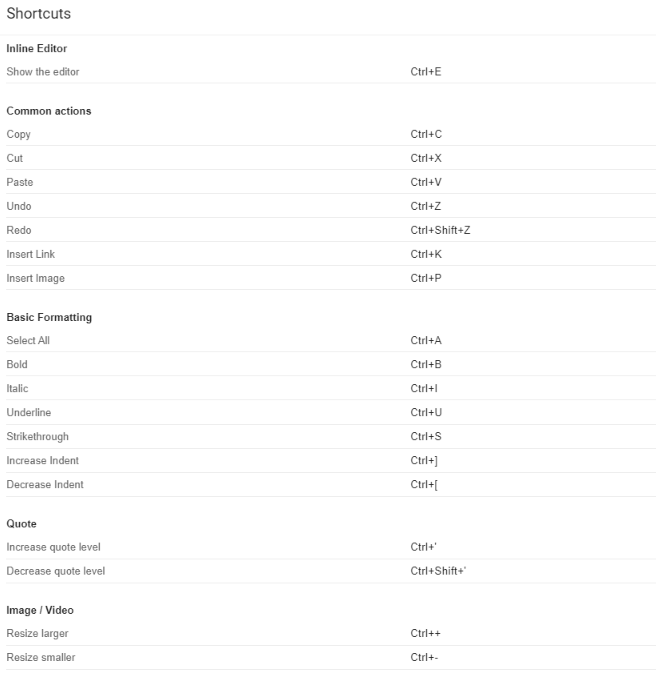 These are some of the useful features that you can try in the new editor and make the most out of them for your business.