Looking for the best Front Alternative?
Meet Desk365, a cloud-based modern helpdesk that helps you deliver excellent customer service across various channels such as Email, Microsoft Teams, Customer Support Portal, Web Forms, and more.
Robust Ticketing Platform
Desk365 offers a powerful ticketing platform, that includes Microsoft Teams ticketing along with custom email servers and a customer support portal. This makes it easy to run a help desk that works great on Microsoft Teams and at the same time can handle requests from multiple channels like email, support portal, and web forms.
Affordable and Transparent Pricing
Provide best-in-class support without breaking your bank. Front's Starter plan lacks fundamental help desk functionalities, such as analytics, advanced workflows, and their pricing plans are quite expensive in general. On the other hand, Desk365 has a single Pro Plan that offers all the premium features at a much more affordable price.
Instant Ticket Notifications
One of Desk365's remarkable features is the ability to send automated notifications to Agents and Contacts based on ticket life cycle events. This feature keeps your support team updated on new and updated tickets in real-time, ensuring that every customer request is attended to promptly and no query goes unanswered.
Comparing Desk365 vs. Front
Desk365
Front
Microsoft Teams App for Agents
Create tickets from Microsoft Teams
Email Ticketing
Customer Support Portal
Web Form / Web Widget
Automations

(Advanced workflows are available only on higher tier plans)

Knowledge Base
SLAs

(Available only on higher tier plans)

Custom Email Servers
Custom Ticket Fields
Custom Roles

(Available only on higher tier plans)

Time Tracking
Customer Surveys
Reports

(Available only on higher tier plans)

Agent Collision Detection
Custom Statuses
API Access
Power Automate Connector
Azure AD Single Sign-On

(Easy to set-up)

Email Support
Free Trial

(21 Days)

(7 Days)

Free Plan Available
Lowest Paid Plan

$10

/agent/month

$19

/person/month

Highest Paid Plan

$10

/agent/month

$99

/person/month
Last Updated Date: 15-May-2023
Choose a partner that helps you succeed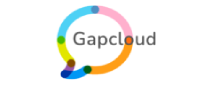 "Desk365 has got all the right ingredients that a helpdesk solution needs under its belt. We use them to manage support for our inhouse & partner product portfolios, custom developments and change management requests. They are constantly innovating and bringing great features at a rapid pace. Apart from the great product itself, they have a fantastic customer support team that is always there to support you and get the features that you want to be implemented in the helpdesk."
Technical Solutions Manager, Gapcloud
Why should you choose Desk365 over Front?
Although Front may be an excellent shared inbox tool, it falls short of being a complete help desk solution. Desk365's ease-of-use, customization, powerful set of features, and best-in-class customer support team make it the best Front alternative for your support team.
Create advanced workflow rules
Set up robust automation rules that get triggered during ticket creation and updates. Highly configurable, easy to use interface, makes it easy to create workflow rules based on different ticket/customer properties, keywords, events, SLAs, subject lines, description, and more.
Different SLA options are available that enable you to provide you with periodic reminders before the tickets are due and help you to stay on top of ticket commitments. You can also set up a No SLA policy if needed and choose a distinct default SLA for various companies.
Measure Customer Sentiment using Surveys 
Desk365 provides various survey options that enable you to directly obtain feedback from your customers. You can analyze the quantifiable data from these surveys to evaluate customer satisfaction. By collaborating with your team, you can identify areas for improvement and implement changes that can enhance your support team's performance.
Customize your reports to get insights on what's critical for your business. Monitor important help desk metrics such as customer satisfaction ratings, ticket volume data, or agent performance and make the right decisions to improve your business. Take better data-driven decisions with our comprehensive reports' module.
Create and share solution articles with ease using the Knowledge Base. Share articles with other agents, review, and then publish them together. Save time and make it easy for the customers by enabling them to find answers on their own without having to reach out to your support team every single time.
Track the time spent on tickets
Time tracking is a critical component of a helpdesk, and Desk365 provides the ability to track the time spent by each agent on individual tickets. This can be done by manually entering the time or using a timer function, making it easy to bill clients for the work done on their tickets.
Self-Service Portal for Customers​
Offer your customers an online portal through which they can create tickets, check statuses, and access solution articles from your Knowledge Base. Customize the Support Portal with your own branding and colors. Restrict access to signed in users, Microsoft 365 sign-ins and even display specific articles to specific customers.
Get all the essential features
Desk365 is a modern help desk that has all the powerful features you need, such as Automations, SLAs, Agent Collision Detection, Built-in time tracking, Notifications, API access, Azure AD single sign-On, enhanced ticket management, and collaborative features, among others.
Worried about the effort involved in switching to Desk365?
Don't worry, we have got you covered.
We offer free migration and set-up help. We will work with you every step of the way on your transition to Desk365.
Make the switch to a better help desk starting today.
Trusted by 2,000+ businesses around the world