A robust and affordable Spiceworks alternative
Meet Desk365, a cloud-based modern helpdesk that helps you deliver stellar customer service through Microsoft Teams, Email, Web Portal, Web Forms, and more.
Omni-Channel Ticketing Platform
Desk365 is a multi-channel ticketing platform, that includes Microsoft Teams ticketing along with custom email servers, support portal, and more. This makes it easy to run help desk operations on a single platform for effectively managing customer service requests, regardless of the channel from which they were received.
Affordable and Transparent Pricing
Provide outstanding customer support without breaking your bank. Desk365 offers you all the premium features your support team would love to have at an affordable price. Our all-inclusive Pro plan covers all the essential features to run a modern helpdesk unlike Spiceworks which has limited features. Start your free trial with us starting today.
Stop using outdated software for your support operations. Streamline your support operations to the next level by shifting to an easy-to-use and intuitive help desk using Desk365. Set-up is very easy and our onboarding specialists will help you throughout your journey as you transition and onboard your help desk to Desk365.
Comparing Desk365 vs. Spiceworks
| | Desk365 | Spiceworks |
| --- | --- | --- |
| Microsoft Teams App for Agents | | |
| Create tickets from Microsoft Teams | | |
| Email Ticketing | | |
| Customer Support Portal | | |
| Web Form / Web Widget | | |
| Automations | (More Robust & Powerful) | |
| Knowledge Base | | |
| SLAs | | |
| Custom Email Servers | | |
| Custom Ticket Fields | | |
| Custom Roles | | |
| Time Tracking | | |
| Customer Surveys | (Multiple Survey Types) | |
| Reports | | |
| Agent Collision Detection | | |
| Custom Statuses | | |
| Custom Categories | | |
| API Access | | |
| Power Automate Connector | | |
| Azure AD Single Sign-On | | |
| Onboarding Specialist | | |
| Email Support | | |
| Free Plan Available | | |
Last Updated Date: 29-May-2023
Choose a partner that helps you succeed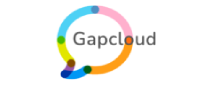 "Desk365 has got all the right ingredients that a helpdesk solution needs under its belt. We use them to manage support for our inhouse & partner product portfolios, custom developments and change management requests. They are constantly innovating and bringing great features at a rapid pace. Apart from the great product itself, they have a fantastic customer support team that is always there to support you and get the features that you want to be implemented in the helpdesk."
Technical Solutions Manager, Gapcloud
Why should you choose Desk365 over Spiceworks?
You don't want a help desk which has limited features, performance issues, and intrusive ads which affects the user experience. Desk365's simplicity, customizability, powerful set of features, including collision detection and robust time tracking capabilities make it the best Spiceworks alternative for your support team.
Desk365 has a powerful SLA module that enables you to set up periodic reminders before the tickets are due and help you stay on top of ticket deadlines. You can set up a No SLA policy if needed, have different default SLAs for different companies, and set up reminders and escalation rules to stay on top of customer tickets.
Improve Agent Productivity
Create automation rules that are easy to set up and get triggered during ticket creation and ticket updates. Highly configurable, easy to use interface, makes it easy to create advanced workflows based on different ticket/customer properties, keywords, subject line, SLAs, and more. 
Enjoy an Ad-Free Experience
Having ads appear on the help desk might affect agents' productivity and it might be frustrating at times as it slows down their workflow. Desk365's easy-to-use and intuitive help desk, which comes with an ad-free interface, will make it easy for your support agents to resolve issues quickly. In addition, you don't want to have privacy and security concerns when you have advertisements inserted in your help desk.
Monitor important help desk metrics such as customer satisfaction ratings, agent performance, ticket trends, average times, and more that are readily available in Desk365. Build custom reports to get insights on what's most important for your business. Stay updated on team performance and take better data-driven decisions for your business.
Track Customer Interactions with ease
In Spiceworks, searching for old support tickets can become quite a daunting task as the results are sometimes inaccurate. It also doesn't automatically pull customer information or past customer interactions for agents to refer easily. At Desk365, you can stay aware of what's happening and track the entire ticket history in a same unified inbox.
Create pre-defined ticket responses that can be readily inserted into customer replies. By creating multiple pre-defined templates, you can enhance your workflow and boost efficiency. Additionally, you have the flexibility to tailor the responses, ensuring their relevance and personalization to each customer query.
Self-Service Portal for Customers​
Provide your customers with a web-based online portal through which they can create and manage tickets, access solution articles from your Knowledge Base. Customize the support portal according to your brand guidelines. Advanced options allow you to restrict access to signed in users, Microsoft 365 sign-ins and even display specific articles to specific customers.
Leverage Your Microsoft 365 Investment
Simplify user administration and, at the same time, provide secure access using Single Sign-on through Azure AD. With the Desk365 API/Webhook or using the Desk365 Power Automate connector, you can integrate with other third-party applications and pull the tickets directly into any custom built or third-party solutions.
Worried about the effort involved in switching to Desk365?
Don't worry, we have got you covered.
We offer free migration and set-up help. We will work with you every step of the way on your transition to Desk365.
Make the switch to a better help desk starting today.
Trusted by 3,000+ businesses around the world