Conversational Ticketing with


Microsoft Teams
Your support team uses Microsoft Teams more than email. It's time your ticketing system also works with Microsoft Teams, so agents don't have to switch context every time they respond to a ticket.
Trusted by 2,000+ businesses around the world










































Modern Helpdesk for the Microsoft 365 workplace
At Desk365, Microsoft Teams isn't just another channel or a checkbox item. We've built Desk365 from the ground up with conversational ticketing in mind.
Powerful Email Ticketing Platform.
Unlike other apps that only provide Microsoft Teams capabilities, Desk365 is a robust full-featured ticketing platform that also works with other channels like email, support portal, web forms, and widgets. You get your own support email that your users can use to create tickets via email.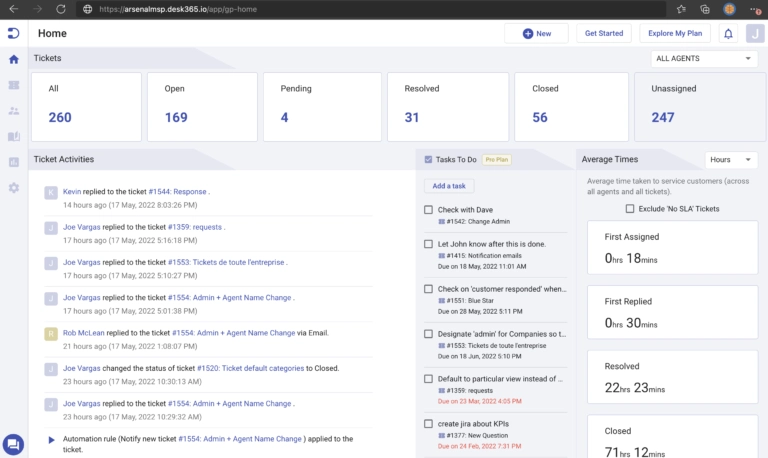 SINGLE SIGN-ON WITH AZURE AD
We are committed to your Microsoft 365 investment.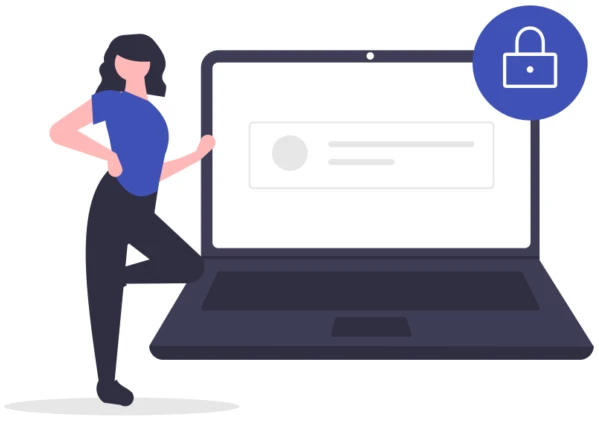 Desk365 helps you simplify user administration and, at the same time, provides secure access using Single Sign-on through Azure AD. Just use your Microsoft365 credentials while signing up for Desk365. Your agents have one less username and password to remember.
Advantages of Conversational Ticketing
Desk365 is a modern help desk for the Microsoft 365 workplace that lets you deliver
outstanding customer service through channels like Microsoft Teams, Emails, and more.
Get instant ticket notifications
Alert agents instantly for every ticketing action via push notifications on Microsoft Teams. Quickly monitor ticket progress and update end-users and agents directly within Teams.
Create Tickets in Microsoft Teams
Make it easy for your end-users to get support without having to leave Microsoft Teams. Create tickets, check on status, and much more using the Desk365 Support Bot.
Create Tickets from Teams Messages
Convert direct messages or any messages in a public group/channel into a trackable ticket in Microsoft Teams.
Measure your team performance with powerful built-in reports
See what areas need improvements, discuss with your team, and take the necessary action to streamline your business further.
Fine-tune the access provided to your support team members using custom roles. Roles can be configured for different scope levels (global, department, or individual) and feature levels. 
Create Custom Ticket Forms
Create multiple ticket forms that can be used from the Support Portal as well as the Teams Support Bot. Makes it easy to maintain distinct workflows based on your needs. 
Collect email-based tickets in Teams
Messages from emails and other channels get converted into tickets and reside in one centralized inbox. Agents can access them in the web portal as well as in the Desk365 Agent Bot.
Apply advanced automation according to your needs
Define workflow with a predefined set of actions that can be triggered based on ticket fields, customer properties, keywords, events, and more.
Customize ticket fields according to your requirements. Collect all the information required ahead of time, while creating tickets using easy-to-configure ticket forms.
Go where your customers are.
Make it easy for your customers to reach you through all the channels that are convenient to them and provide an outstanding customer service experience.
Choose the best ticketing system for Microsoft Teams
All-inclusive plan with all the features you need. No credit card required.
Choose the right Microsoft Teams Ticketing System for your business
All-inclusive plan with all the features you need. No credit card required.
Choose a partner that helps you succeed
"Desk365 has got all the right ingredients that a helpdesk solution needs under its belt. We use them to manage support for our inhouse & partner product portfolios, custom developments and change management requests. They are constantly innovating and bringing great features at a rapid pace. Apart from the great product itself, they have a fantastic customer support team that is always there to support you and get the features that you want to be implemented in the helpdesk."
"Desk365 has plenty of features which we love to use. With other tools, we tried, there was always a learning curve. Not with Desk365, simple and fast. The email ticketing module is very intuitive to set up and use. The integration with Microsoft Teams was a big selling point to us. We can work on Tickets within MS Teams, even the customers Tenant can be integrated. Very fast way to communicate with the customers. The standard SLA and the option to set different, special SLAs to some customers make it easy to keep up with all the tickets."
"Desk365 has absolutely improved our ability to process internal/external requests. I needed a software solution that could be easily implemented for a reasonable price point and Desk365 delivered. I have been very impressed with the responsiveness of the Desk365 team and their assistance in configuring the software to fit our needs. Highly Recommend."
"After testing many other helpdesk solutions, we have been utilizing Desk365 for 10 months and have been hugely impressed with its ease of use, speed and simplicity. Everything we need to provide excellent customer support via email (our primary support channel) is available in one place, updates on new features are regular and concise and any requests for new features are reviewed and implemented quickly. A very good system all round."
"We heavily utilize Teams and other Microsoft 365 products and with Desk365's easy and tight integration with Office 365, it was a natural fit. Our adoption was seamless and we now have a much (much) higher use of the ticket system by end users—instead of the office visit ticket or phone call. With the ability for users to make a ticket in Teams, email or the portal at a click of a button—users naturally gravitate to actual ticket creation. Truly an outstanding product with a knowledgeable, prompt and courteous staff. "